Looks like a nice day for flying...

...in a C-130 Hercules.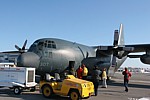 'There are plenty of air sick bags - use them!'.

Mechanical linkages?

This looked so much simplier in Flight Simulator.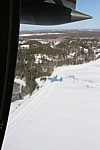 Up, up and away.

Nice view!

Early February and the Kam river still isn't frozen.

Westfort and the Kam River.

Finished, at last.